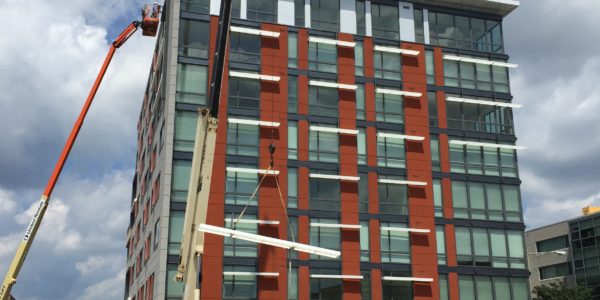 ABOUT US
LIW Ironworks is a young but rapidly growing company in the DC metro area. Our workmanship and ability to execute projects of different magnitude successfully and on time within budget has led us into acquiring multiple projects and repeat business from General Contractors, Developers, Government Institutions, Private owners, Business owners, Industrial Institutions. LIW committment to proficiently executing contracts from small to large projects have develop a reputation in the DC metro Area.
Our staff has the expertise and years of experience to fully execute contracts from bidding, managing, engineering, fabrication and erection of Structural, Miscellaneous Metals and Ornamental. Our shop is fully equipped with machinery to successfully execute whatever task as per specifications. Our trucks are fully equipped with welding machines, torches, tools, safty and fire prevention equipments to mobilize to whichever projects.
LIW relationship with suppliers are generously distributed to have access to materials of all sizes and shapes that is required to execute required materials to custom fabricate items as per contract.
We also provide a full engineering service with teams ready to tackle whichever jobs. We utilize estimating software to provide accurate proposals that will fit required budgets. Our project management team then take full possesion of the project after award and our engineering team produces exceptional shop drawings which are fully detailed as per American standards which are stamped and sealed by a structural engineer when required. After approval by architect and engineer we proceed with shop fabrication which are executed with exceptional workmanship. Our erectors then take charge of installation.
Our goals are to achieve full success in completing all our projects with greatest accuracy, on time and within budget. With great success on each project our first time clients typically return with other projects which to us is very important to maintaining great relationships and confidence in project execution.
LIW always welcomes new clients and offer bidding services on future projects.
LIW is licensed as a CLASS A CONTRACTOR and provides service to states around the DC metro areas. We are also certified as a minority contractor in the state of Virginia with certification as DMBE and SWAM.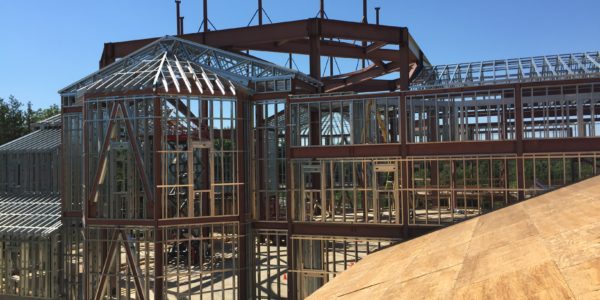 WHAT WE DO
We are specialized in Miscellaneous, Structural and Ornamental Fabrication. Our services ranges from Residential, Commercial, and Government industries.We are a growing ironworks company. Our target is simply to get the job done with no boundaries to exercise our expertise. Our interest is generally commercial projects however, no job is too small or too big for us. We have in house cad professionals and services which provides detailed and accurate designs and production drawings. The steel industry is growing rapidly and so are we. Our desired relationships with new clients is an important factor to us so feel free to contact us with requests for our services.